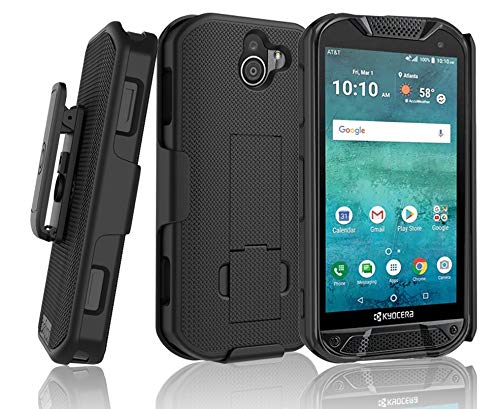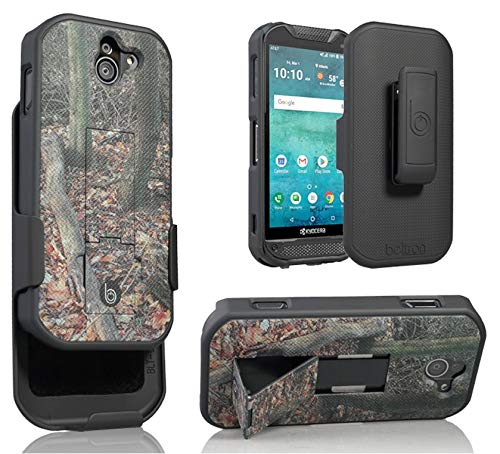 The BELTRON belt clip holster & case combo features a super slim profile, rubberized weave finish and open button cutouts for easy access to all functions and controls on your AT&T / FirstNew / Verizon Wireless Kyocera Duraforce Pro 2E6900,E6910,E6920,(NOT for the Duraforce Pro 1)
Custom fit slim protective case designed to fit your Kyocera Duraforce Pro 2. Please verify you own a Kyocera Duraforce Pro 2 E6900 E6910 prior to purchase.
Securely slide in/slide out your smartphone design for convenient daily use, and durable rotating clip adjusts 180° for either right and/or left handed use.
Soft felt lining protects the inward facing screen & built in kickstand for the ultimate hands-free viewing solution.
Order with confidence: As part of the BELTRON worry-free promise, you're backed by our one-year satisfaction guarantee (when purchased from a BELTRON Authorized Dealer). We're here to help! Please contact us should you have any questions or concerns regarding this product and we will do our best to make things right.
Model #: BLT-SHC-DFP2
Awesome case!
This case and clip holster combo are almost as durable as the Duraforce Pro 2 phone. The phone stays enclosed in the case all the time for extra protection, and the case slides easily in and out of the holster. When sliding into the holster, the case clicks and is held firmly. I'm able to slide the case out of the holster with one hand in a smooth easy motion. I've never had the case and phone fall out of the holster, and I'm pretty rough on them. The case features a handy kickstand on the back side, which is useful for hands-free screen viewing and sometimes for holding the phone's flashlight steady. The only problem I've ever had has been an eventual cracking around the side brackets that grip the phone case. That's not a weakness with the holster -- it's completely due to my carelessness when getting out of my truck. It's taken lots of heavy abuse to even make a crack in the holster at all. I couldn't be more pleased with the case/holster combo!